ABOUT DASCO AUSTRALIA
THREE DECADES
OF SUCCESS
Since 1993, the DASCO name has become synonymous with quality, integrity and delivery. A successful developer, accomplished builder and reliable joint venture partner, DASCO's industry-leading portfolio includes more than 6,000 dwellings valued in excess of $2.4 billion. We have the people, experience and procedures to ensure projects are planned, designed and built to meet, sustain and exceed industry benchmarks.
DASCO's core values are epitomised by our directors, twin brothers Daniel and Salim Nicolas. Their passion for teamwork, trust and relationships are central to DASCO's operation and success.
DELIVERING A PERSONALIZED SERVICE FOR:
OVER
28 YEARS
WE HAVE PROUDLY BUILT:
OVER 6000
DWELLINGS
total construction value:
OVER
$2.4 BILLION
HOMES BUILT
FOR A LIFETIME
Purchasing property is one of life's biggest financial decisions. We're here for you throughout your journey – from concept to completion – from exchange, handover and beyond. Our track record speaks for itself. Across our 30-year history of building, our reputation for quality has been flawless. When you buy a DASCO home, it's a best-value home built to last, hassle-free.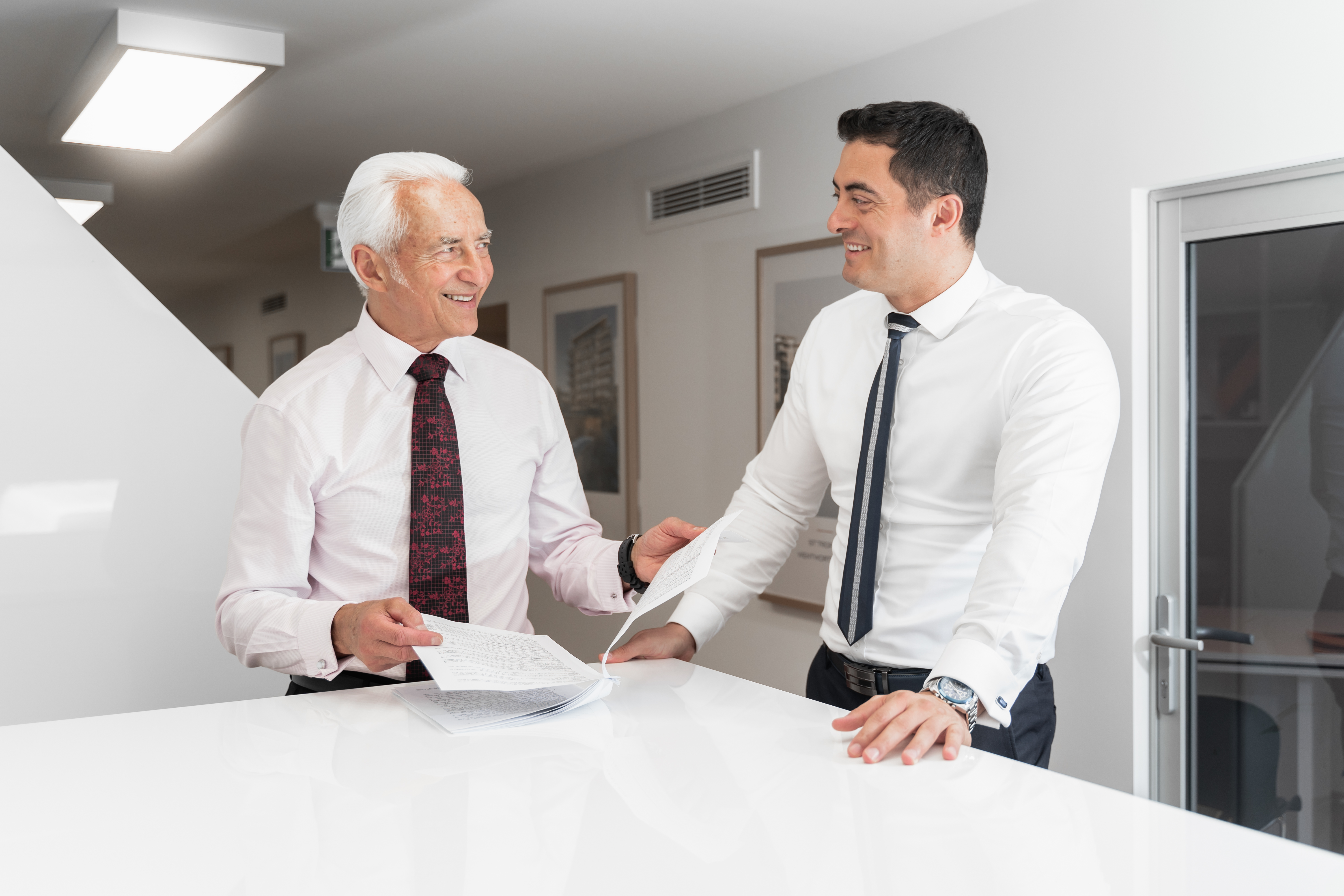 "

Over the last 28 years, we have delivered vibrant and engaging communities. Our commitment to our customers, design excellence and unmatched quality has helped us thrive in shaping places.

"

Daniel & Salim Nicolas, Directors.
EXCELLENCE
Committed to our customers to deliver above expectations, excellence and unmatched quality.
RESPECT
Hold self and others accountable to instill trust by operating with honesty, integrity and authenticity.
PARTNERSHIP
Developing long term partnerships and effective collaboration with all our stakeholders every step of the way.
RELIABILITY
Delivering on our promise of achieving consistent and reliable services to our customers.
SAFETY
Applying the highest physical and psychological safety standards for the continuous safety, health and well-being of our people.
ACHIEVING RESPECT
We believe that in order to achieve successful outcomes, we need to build on a foundation of collaboration and flexibility. So we treat everyone and every project, regardless of size or value, with respect. This starts at the top and flows through every touch point. Cementing this approach into our business framework has ensured confidence in DASCO's developments, as well as inspiring loyalty from everyone involved in bringing a DASCO project to life.
BUILDING RELATIONSHIPS
Our relationships are built for life and our track record attests to this. DASCO delivers 100 per cent on every project. It's how we've built long term relationships and won a reputation for reliability with all our joint venture partners, investors, consultants, banks and funders. With 30 years of business experience, DASCO has maintained an unblemished track record, strong balance sheet and a culture of respect. We always deliver to the highest standards, have never walked away from a project nor had disputes with any of our customers, clients or partners. This strong focus on relationships and customer satisfaction is paramount to our success.
A CULTURE OF RESPONSIBILITY
Responsibility goes beyond delivering the best possible outcomes for our clients. We strongly believe that a DASCO project should provide trouble-free living for many years to come. As both builders and developers, DASCO is uniquely placed to create homes with no compromise on quality. 
4.5 GOLD STAR RATING BY iCIRT
    