Positioned as the most southern suburb in the municipality of Ku-ring-gai, Roseville is brimming with parks that cover a large percentage of its total area.
The leafy suburb has garnered a reputation as a place of respite and peace whilst still being within easy reach of the bustling city centre, with the suburb characterised by its tree-lined streets, lush gardens and well-maintained homes.
Privately-owned Australian developer and builder Dasco has made sure to incorporate a verdant array of landscaping within their latest residential development, One Rose.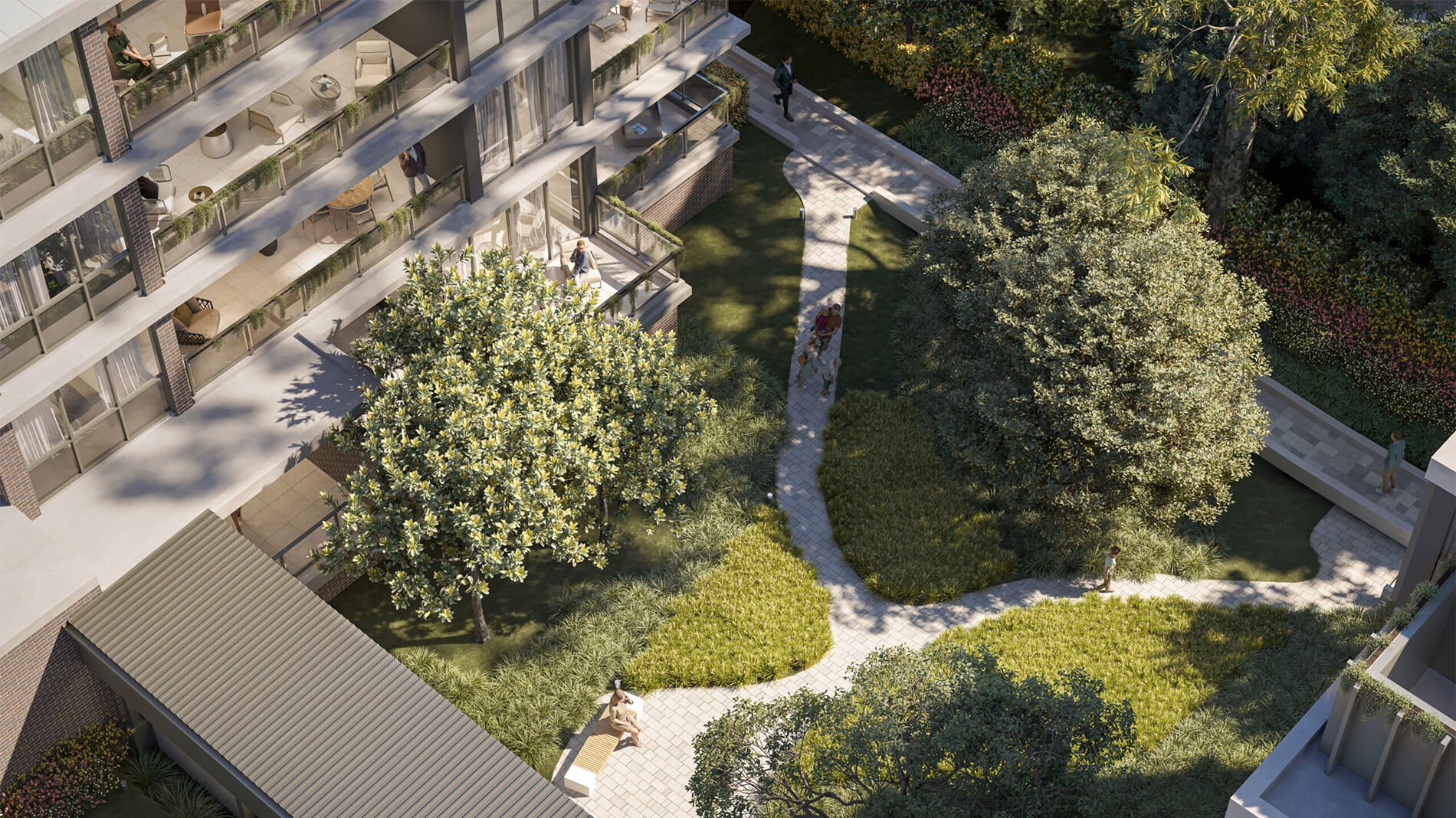 Taking inspiration from the grand gardens of the area's stately homes, One Rose's communal spaces are designed to evoke a sense of relaxation and retreat. The central garden, with a gum tree at its heart, offers a shady oasis for residents to unwind and connect with nature.
The landscaped gardens have been inspired by the native bushland, featuring hardy, water-wise, low-maintenance plants. Scattered among them are flowering trees like jacarandas, adding to the charm of the surroundings, in addition to seating areas and a meandering boardwalk.
Crowning the building is the rooftop terrace, delivering a peaceful escape with a view. With its own pergola-shaded barbecue area, the terrace offers sweeping treetop views towards Chatswood, while overflowing with greenery.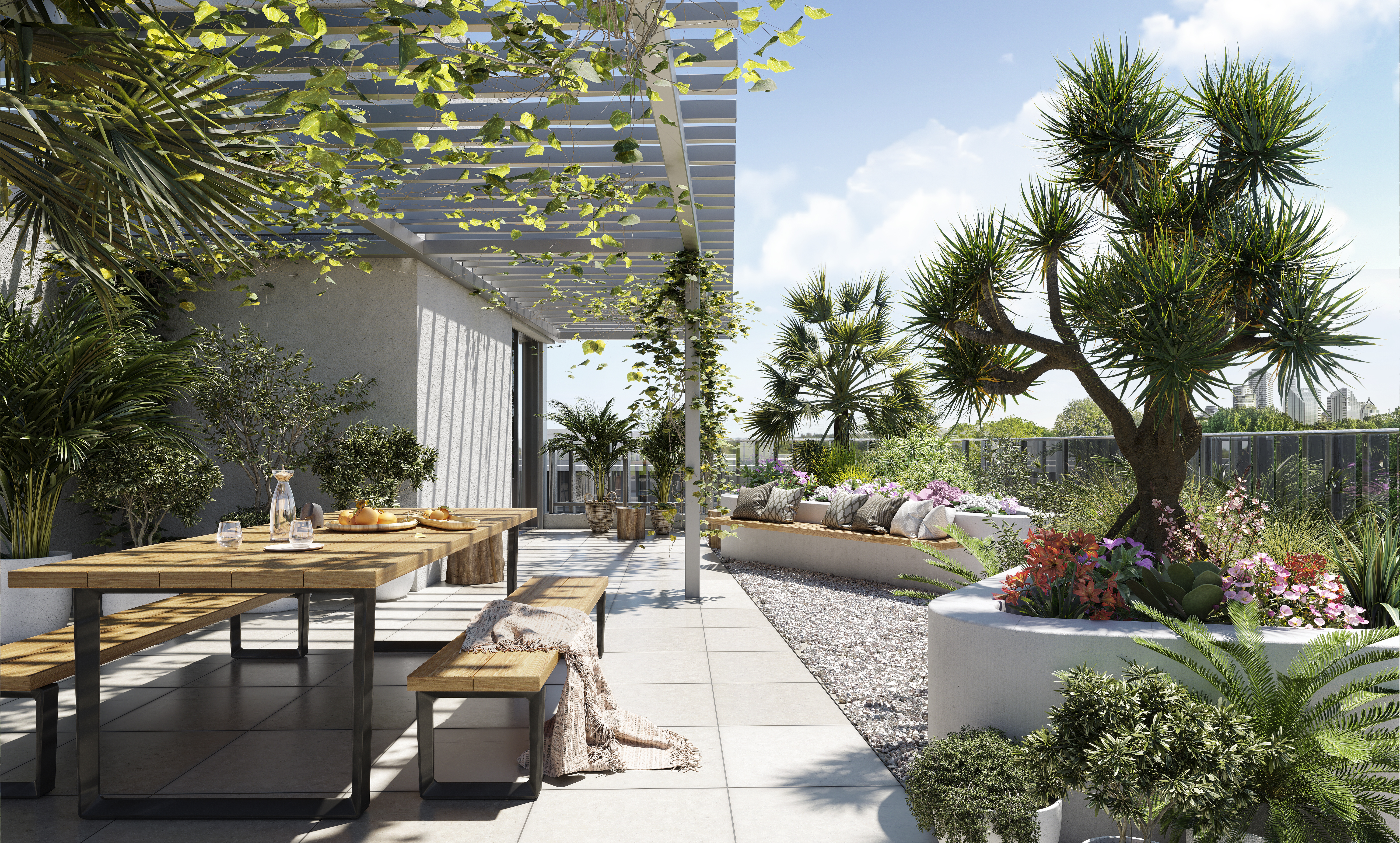 From the moment residents step into the ambient-lit stone and timber-adorned lobby, a sense of grandeur ensues. An innovative car lift system featuring two high-tech car lifts transports vehicles from the parking area up to street level, with a smart queuing system complimented by 24-hour video and audio intercom support.
One Rose has also prioritised heath and well-being, with residents able to enjoy a custom-designed wellness room, tailor-made for meditation, yoga sessions and stretching exercises. The dramatic arched mirrors with LED backlighting create a soothing ambiance, while yoga mats, foam rollers, and light exercise equipment are provided for residents' convenience.
One Rose is slated for completion mid-2024.
▲This article was originally published by Urban.com.au, July 31st 2023. Click here to view the original article.